Turning

ideas

into

reality
We transform our product roadmap into innovative real-world designs, not only in the automotive industry, but also in the fields of industrial machinery, agricultural machinery, and healthcare equipment, using engineering methods cultivated by automotive technology.
Why

are

we

Best

in

Engineering

Services

?
Standing as a pioneer in this field, we have set a benchmark in this field by providing the best customer experience with our most up-to-date engineering and innovation services. Our engineering services are based on years of experience and ability in identifying and designing custom industrial engineering solutions that meet the needs of our clients.
Our Specialization
A well-thought-out ventilation and cooling system
Layout for hot runners and a direct gating mechanism
Layout of the hydraulic ejection system line cooling system
Range from 80 to 4000 tonnes.
Automobiles, medical devices, consumer durables, and electrical equipment
Simulation Engineering Services
Electronics & Embedded Services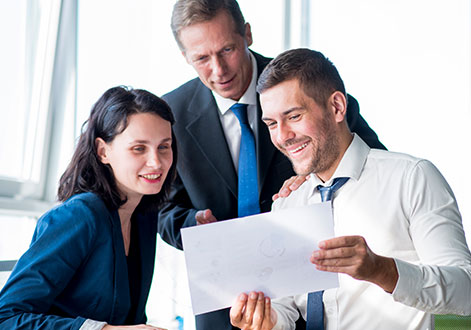 Product

Design

Engineering
At Asia Tech, we've worked with R&D departments and automotive design engineers in the past, assisting them in the development of advanced automotive goods. In addition, we are there to provide a holistic approach to automobile design for enhanced user experience.
Features

in

automotive

sector

we

provide

:
Manufacturing

Engineering

Services
Asia Tech has accomplished several projects in Jigs and Fixture design, Tool design, Special Purpose Machine design, and various engineering optimization tasks based on our extensive experience in supporting manufacturing sectors. Our competent team can assist you at every level of the model, using the design and manufacturing concepts. CNC programming, process planning and assembly engineering are among the manufacturing engineering services we offer.
Special

Features

Provided:
Simulation

Engineering

Services
Asia Tech assists clients in digitally validating products leveraging Computer-Aided Engineering (CAE) Simulations at the design process, ultimately saving time and resources in later stages of the product development life cycle. We have established an interface between Simulation and CAD during the design phase and anticipates product performance, resulting in considerably lower spends on prototypes and physical testing due to our broad experience in many domains and engineering programmes.
Special

Features

Provided:
Electronics

&

Embedded

Services
Through electrical hardware design, firmware design, software application development, and mechanical design, Asia Tech provides embedded design services such as product engineering assistance, concept through prototyping, production of new products, feature enhancement, and technology up-gradation.
Our Embedded Technology knowledge assists our customers in developing bespoke product solutions. 
Special

Features

Provided:
Don't

hasitate

to

contact

us

if

need

any

help.
We understand the importance of approaching each work integrally and believe in the power of simple.